9th CRU – FERROALLOYS EUROPE 2022
JUNE 7-8, 2022, AMSTERDAM – NETHERLANDS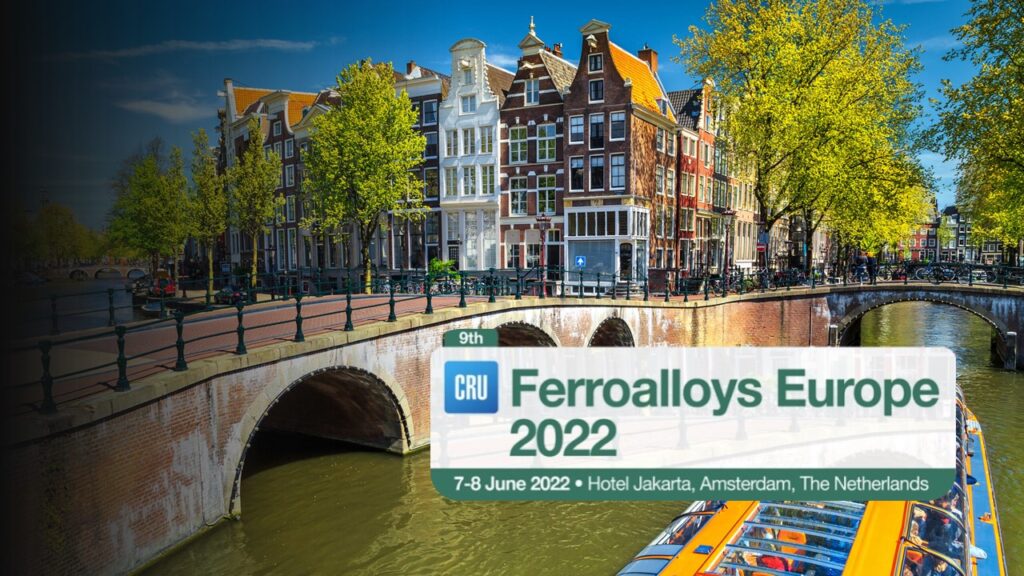 The attendance record was broken with the participation of 248 companies and more than 400 people from 46 countries this year at the 9th CRU Ferro-Alloy Europe conference, which was held in Amsterdam, the Netherlands between 7-8 June 2022. As Aveks, we are very pleased to attend the 9th CRU Ferro-Alloy Europe conference.
After a two-year absence due to Covid, we were also very pleased to have the conference, a great opportunity to reunite with people in the industry and to do business. At the event, we are delighted to organize an intensive meeting program with the companies we cooperate with and companies for potential commercial cooperation. At the same time, it was also a good experience for us to have the chance to get ideaa of the outlook of the markets in 2022 and beyond. We hope to see you at the next conferences.